TECHNOD WORLDWIDE
TECHNOD is an experienced technical publishing services company providing 360° turn-key solutions to the technical, user and commercial documentation requirements of leading players in the following market sectors: Automotive, Motorcycles/Scooters, Agriculture/Construction, Industrial and commercial vehicles, Special vehicles, Military, Powertrain, Drilling platforms, Machine tools, Automation/Robotics, Information Technology, Telecommunications, Electronics and Life Sciences.
Founded in 1987, TECHNOD has been providing technical documentation services for over 30 years. Under joint American/Italian management, TECHNOD has its Headquarters, European operations and marketing offices in Turin, Italy.
With its sister company TECHNOD do BRASIL Ltda headquartered in Sao Paulo, TECHNOD is also present with its complete offer on the Brazilian marketplace. Through its TCDWeb Services Business Unit, TECHNOD also gives special consideration to enterprise marketing and communication activities and to the development, translation and management of websites for a wide range of businesses operating in different product sectors.
Furthermore, TECHNOD has formed partnerships with ISO qualified printing and logistics companies to also provide its clients with turn-key enterprise-wide communication services.
But TECHNOD does not only identify itself as a technical and commercial publication development company. Throughout the years TECHNOD successfully adapted its services to satisfy the more diverse requests of its clients.
Today TECHNOD is also a successful supplier of a series of complementary services such as Training, Special Tool engineering, NATO coding, Risk analysis and Integrated Logistics Support. All these services result from decades of experience working with the leading players of different market sectors and from the trust bestowed upon TECHNOD as a true 360° solution provider.
As proof of its lasting commitment to providing the best service to its partners, TECHNOD is ISO 9001 and ISO 17100 certified.
ISO QUALITY CERTIFICATIONS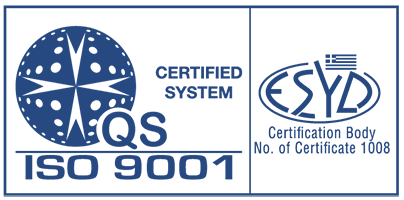 ISO 9001:2015, defines the criteria for meeting a number of quality management principles.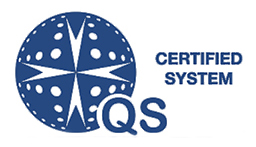 ISO 17100:2015, provides requirements for the core processes, resources, and other aspects necessary for the delivery of a quality translation service that meets applicable specifications.