Throughout the years TECHNOD has become increasingly committed to expanding its technical publication development core business with additional services aimed at satisfying the more varied requirements of our clients.
Always technically oriented, these additional services are proof of how TECHNOD has the flexibility, experience, technical capabilities and know-how to be a straightforward resolutive partner focused on the specific requirements of its clients.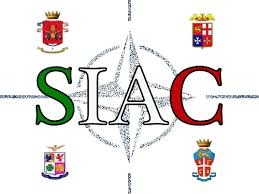 nato codification
In compliance with NATO standards, for years now TECHNOD has been providing specialized and turn-key consulting to businesses involved with the supply of special vehicles to the Armed Forces.
The codification of materials in compliance with the NATO Codification System Standardization agreement is an iterative process that TECHNOD provides autonomously.
Such codification system involves the identification, classification of a supply item and the assignment of a NATO Stock Number (NSN) thus fully exploiting the logistics processes and simplifying the management of materials.
TECHNOD personnel is constantly up to date with the latest norms and news, and uses the Italian SIAC V3 (a specific program required for the creation of SPLC, CM03 and GM02 parts lists required for activation of the NATO codification procedure).